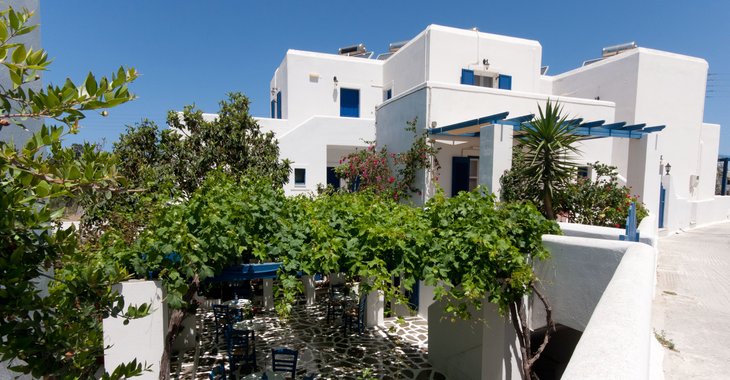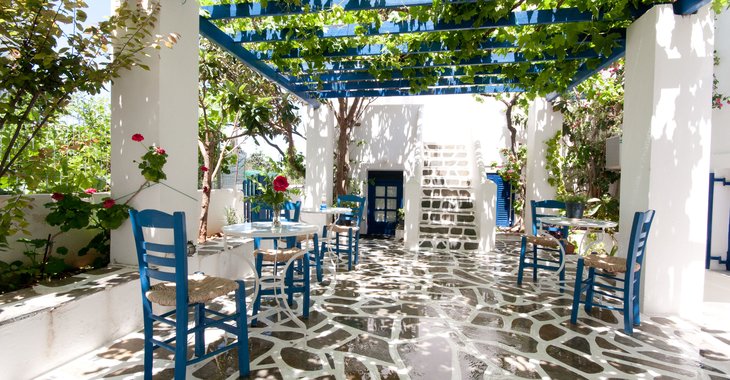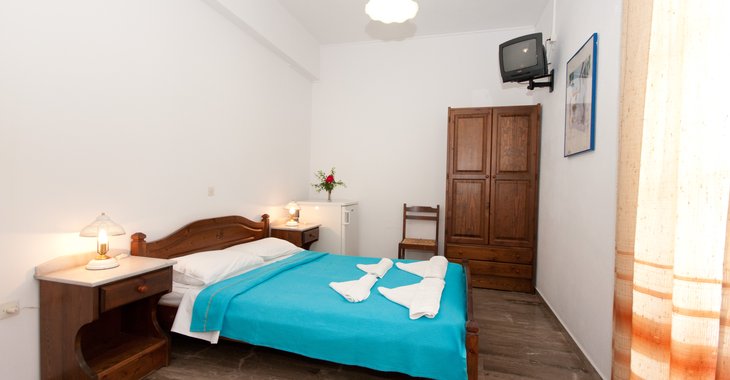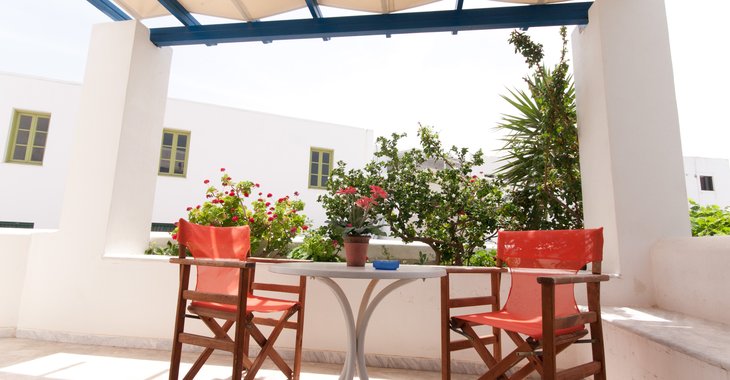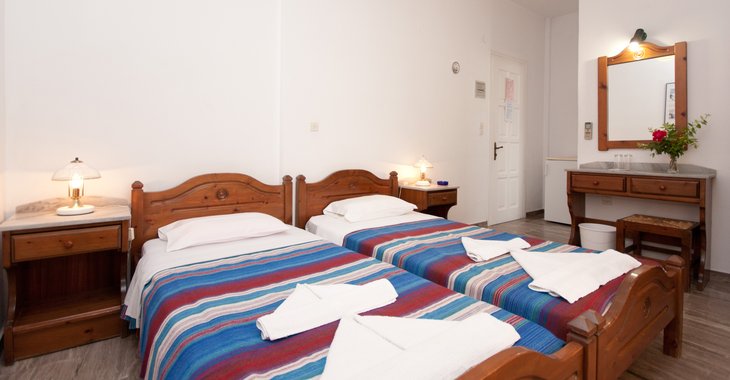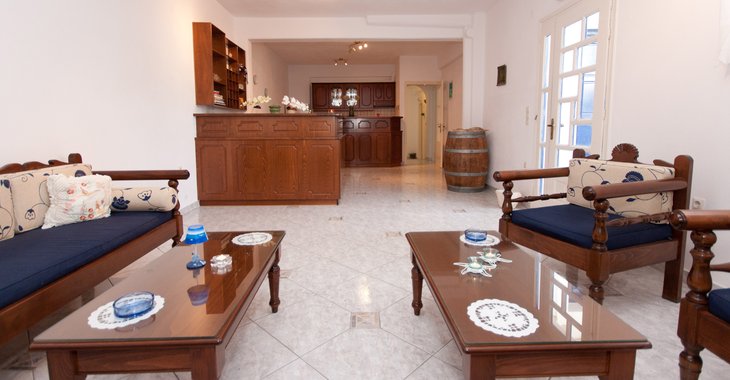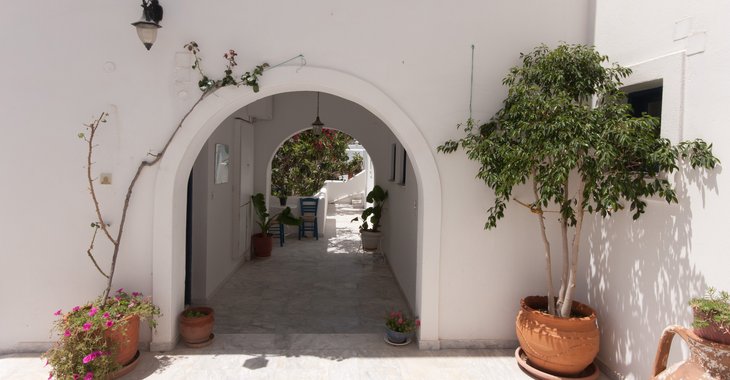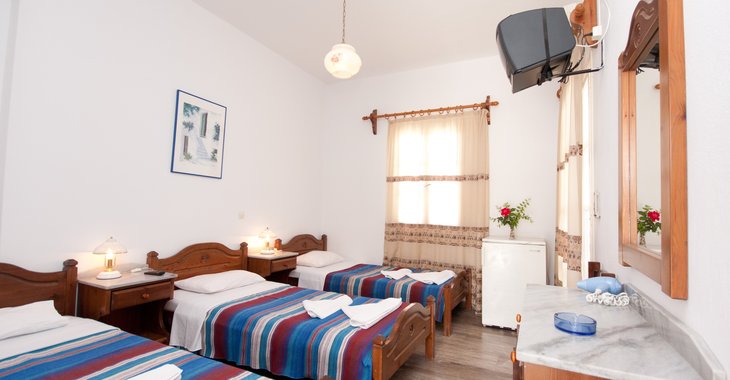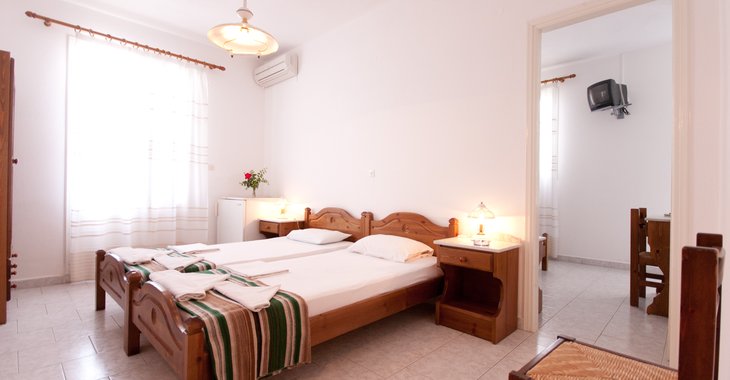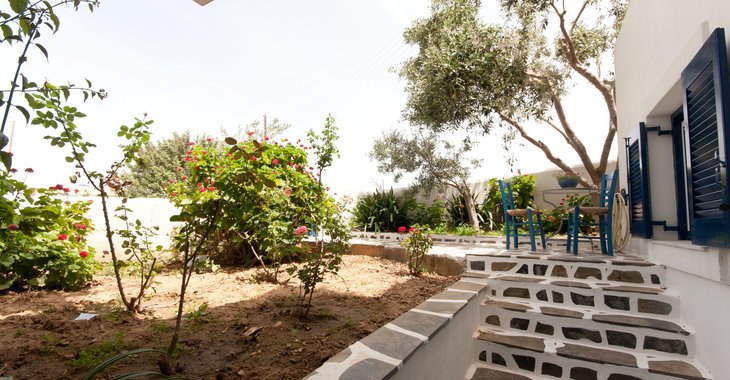 Studios Paros Greece, Angeliki Holiday Rooms in Parikia
At Angeliki's Studios, Paros, you will find Double, Triple and Quadruple Rooms, Studios for up to 4 persons and Apartments for 4-6 persons.
Ms. Angeliki is an adorable lady and committed to Parian traditions. She sees everything to be shine, insisting on daily cleaning. In each room you will find a fridge, WiFi, TV and air conditioning. In the studios and apartments you can cook your own meals, as there is a small kitchen and cooking facilities. On the first and second floor you will have your own veranda with an umbrella or pergola for shade and also you have the opportunity to relax on the ground floor, sitting at blooming traditional courtyard.
There is also a water tank, so as guests are not disturbed by the frequent water shortages during the summer months. At Angeliki's Studios you will enjoy the friendly environment created by Ms. Angeliki who always has a warm smile and a good word to say.
The whitewashed courtyards are filled with flowers, which she has planted with great care to please the eyes and give away lovely smells all over the place!
Enjoy your holidays on Paros Greece, staying at the peaceful neighbourhood of Paros Studios Angeliki, located near the town center and near the beach in Parikia.
Angeliki's Studios, Paros Greece, Tel. +30 22840 22166 & +30 694 4276705, + 30 6934 391607